Date Thursday, March 9th, 2023
Location Victoria Country Club
Cocktails 6:00 p.m. - 6:30 p.m.
Dinner 6:45 p.m.
RSVP by February 24, 2023 to Nilda Reyna (361) 578-1502
Individual/Joint/Corporate/Life Members Only
Guests of Members $75.00
Keynote Speaker:
Frank Malinak, Retired
Assistant Chief Texas Rangers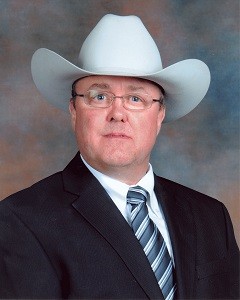 Ranger Malinak retired in 2017 as Assistant Chief from the Texas Rangers after 37 years in law enforcement.
Frank began his career as a deputy sheriff with the Lee County Sheriff's Office in 1979 before joining the Texas Department of Public Safety as a Highway Patrol Trooper in 1984.
Frank is a forensic hypnotist, former president of the Texas Association of Investigative Hypnosis and served as the chairman of the Department of Public Safety's Hypnosis Oversight Committee. He is a certified police instructor and has taught numerous courses in criminal investigation.
In January of this year, Frank was sworn in as County Judge in Lee County.